ANNO
2019
CLIENTE
Italia, Piemonte
FRONT-END
Sviluppo front-end responsive
(html e css)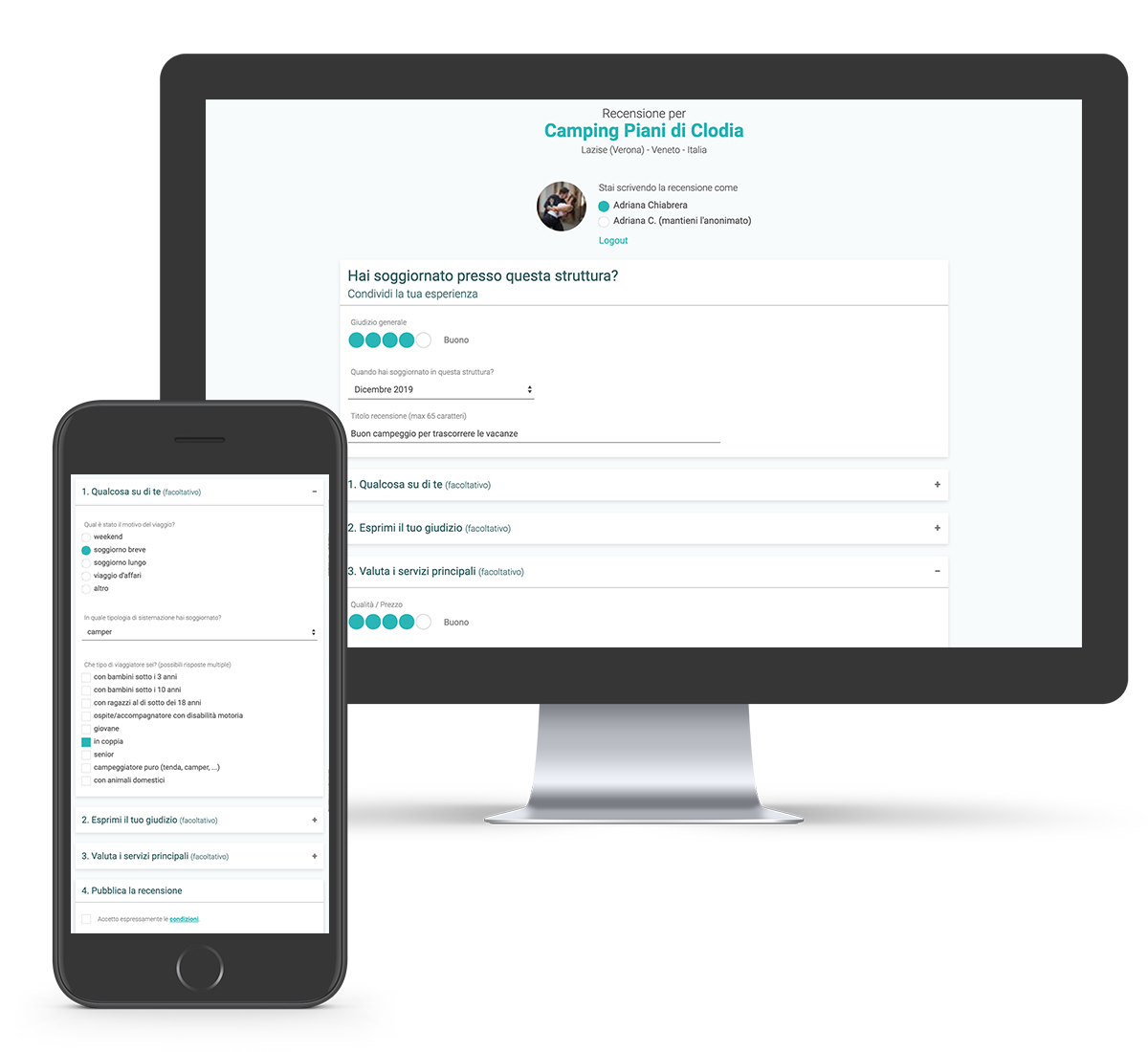 Koobcamp Reviews è un MVP nato per consentire ai viaggiatori di scrivere una recensione sulla loro vacanza in un camping village.
Come Web Designer mi sono occupata dello studio UX e della realizzazione delle bozze per il progetto completo, con domande mirate e articolate, ai fini di ottenere una recensione dettagliata ma anche dati utili per statistiche e studi interni.
Per questo MVP completamente responsive mi sono occupata della realizzazione in html e CSS, supportata da un programmatore per la ricezione dei dati dal nostro database interno.
Koobcamp, the largest network for holidays in campsites and holiday villages in Europe with over 30 portals, commissioned a minimal project to collect reviews.
After authenticating via social media, the user can search for the campsites and holiday villages in the Koobcamp network and leave a review, guided with questions.
Personally as Designer I supported the official designer of the project.
But in this project my main responsibility was the Front-End Development: I created the website in html and css, completely responsive, while a programmer carried out the search and saving.
Actually the project is only a test for the acquisition of reviews, and there is no area where they are shown, neither to the structure nor to users.