ANNO
2016
CLIENTE
Italia, Piemonte
WORDPRESS
Sviluppo WordPress responsive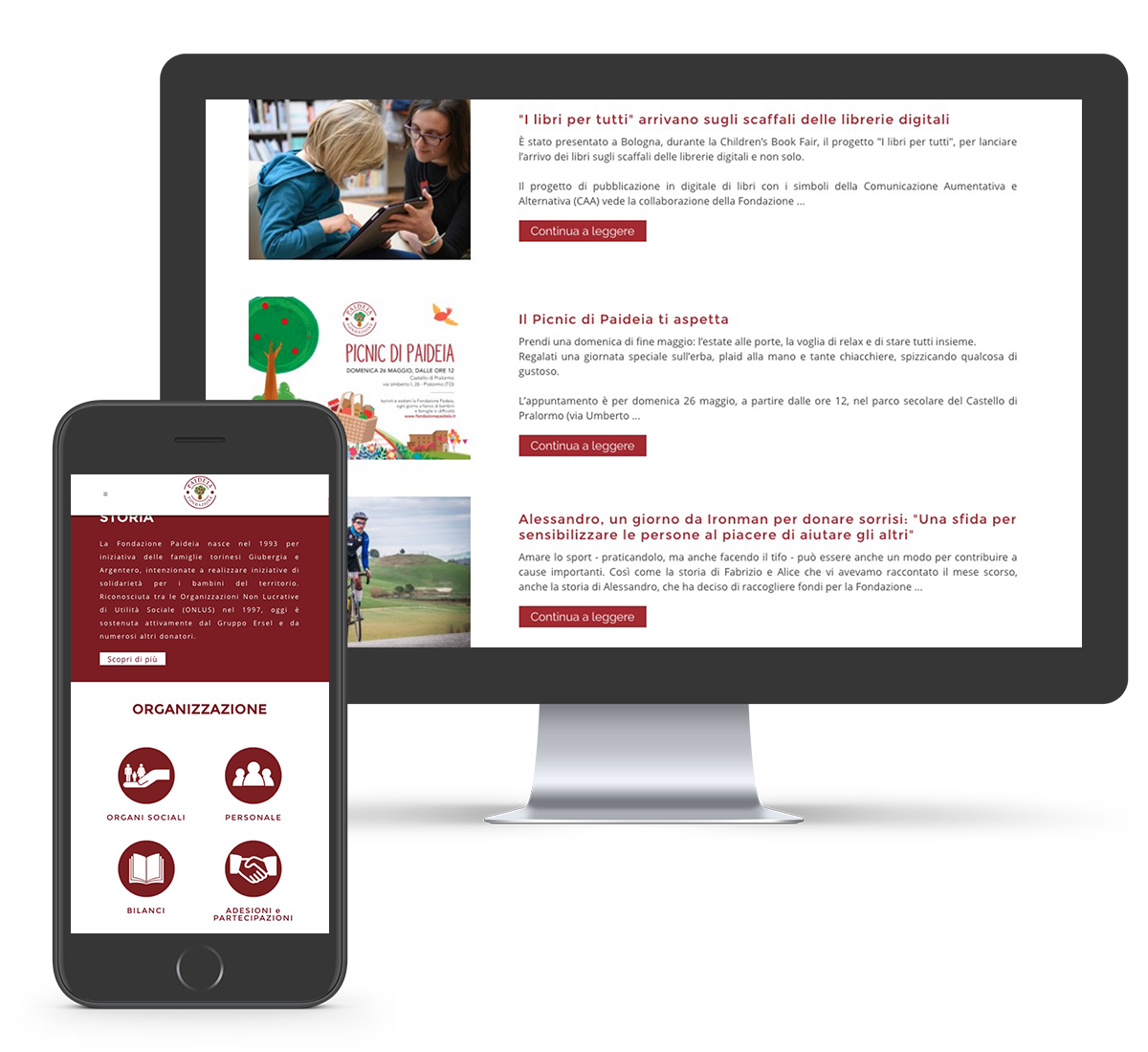 In my freelance time, I and a colleague of mine won the contract for the WordPress creation of the new Fondazione Paideia website, a big association that works in the voluntary sector for disabled children.
My colleague took care of customer relations and inserted texts and images, in the meantime I created the main structure and pages on WordPress.
We based the layout on the institutional brochure of the Fondazione Paideia, created by an external graphic studio.