ANNO
2018
CLIENTE
Italia, Piemonte
WORDPRESS
Sviluppo WordPress responsive
CSS custom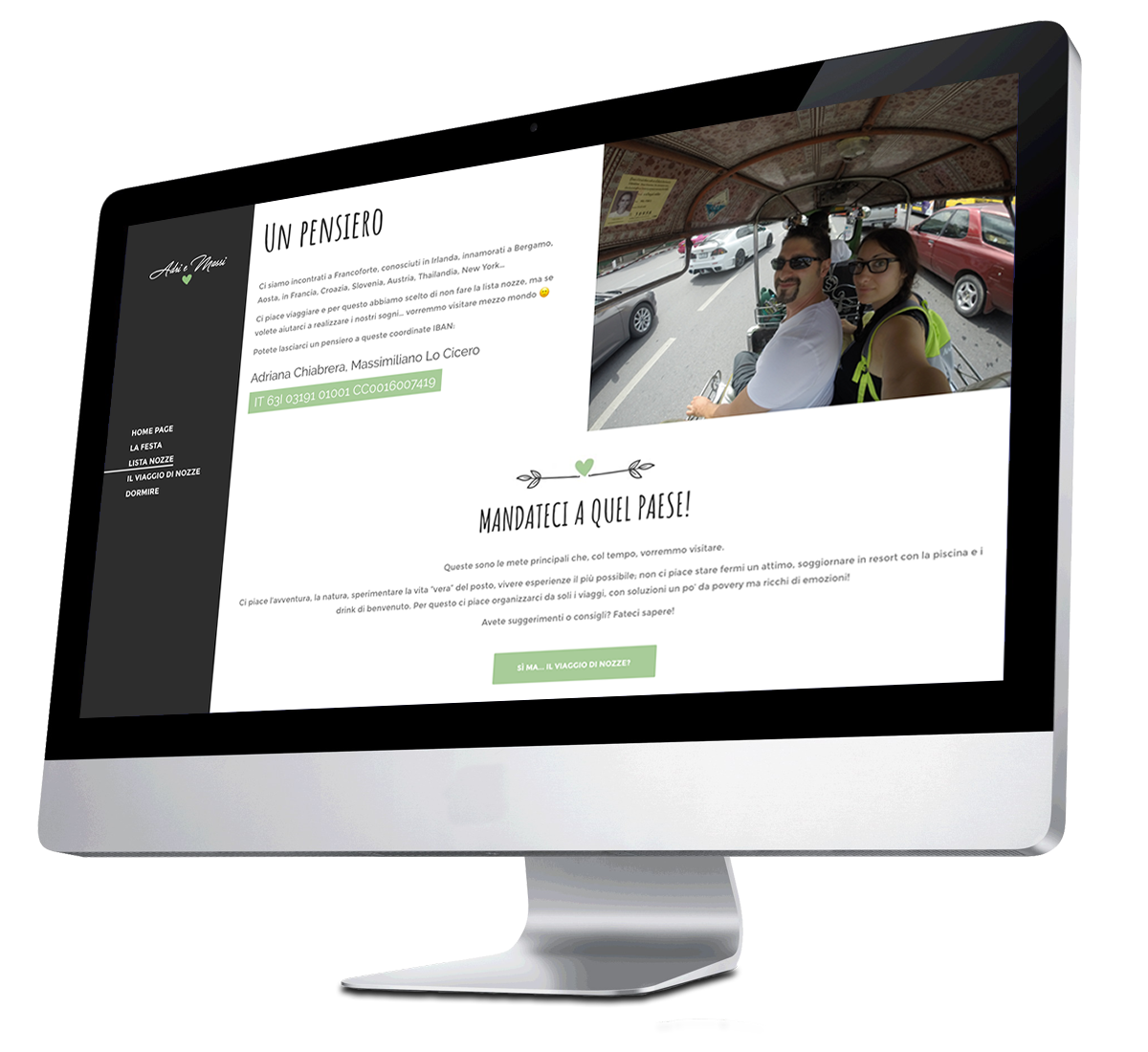 In September 2018 I got married!
And of course I did everything with my husband's precious help: favors, save the date, logo, menus, various other graphics, and a website.
Everything was done with care, keeping our graphic line: a little playful, never serious, and green.
The website was created with WordPress, on a free hosting; graphics with Photoshop and Illustrator, printed on cardboard and cut at home; save the date were hand made as well.