ANNO
2018
CLIENTE
Italia, Puglia
GESTIONE PROGETTO
Analisi funzionale
Team Leader del reparto sviluppo
DESIGN
Studio UX
Web design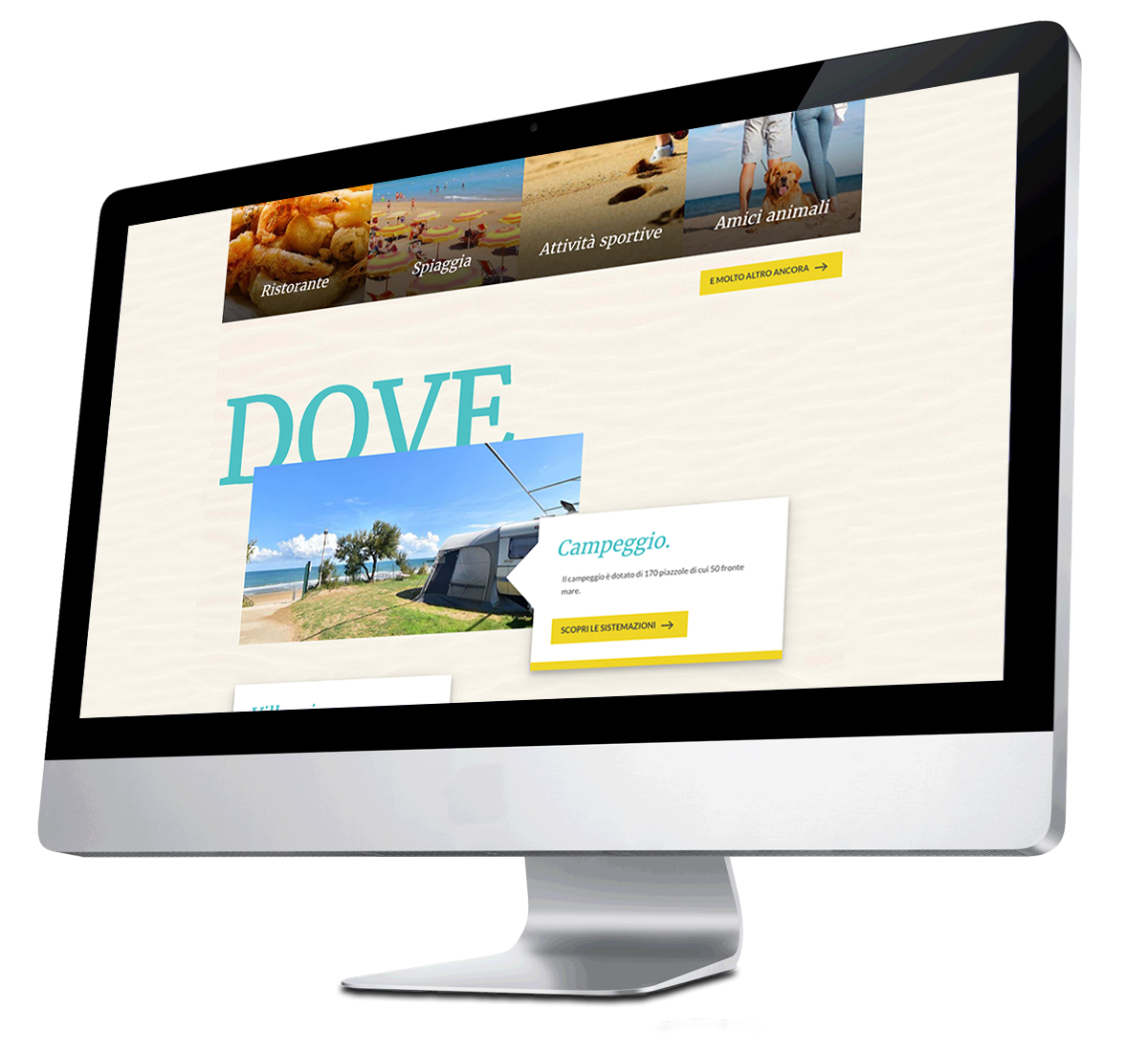 Holiday Village Vieste ha richiesto alla web agency un restyling completo del sito web, per un design più moderno e una user experience focalizzata sulla prenotazione.
Come Web Designer sono andato in campeggio per parlare direttamente con il proprietario. Punto di forza del campeggio era la posizione diretta sul mare e una spiaggia ampia e pulita. Ho creato un layout spazioso con immagini di grandi dimensioni e uno sfondo sabbioso per richiamare questi elementi.
In qualità di Team Leader ero responsabile del coordinamento del Team di Sviluppo per il rispetto delle scadenze e delle specifiche.
Holiday Village Vieste requested the web agency a complete restyling of the website, for a more modern design and user experience focused on booking.
As a Web Designer I went to the camping to talk directly with the owner. The strength of the camping was the direct position on the sea and a wide and clean beach. I created a spacious layout with large images and a sandy background to recall these elements.
As Team Leader I was responsible for coordinating the Development Team to respect deadlines and specifications.