DESIGN
Web design
FRONT-END
Sviluppo front-end responsive
(html e css)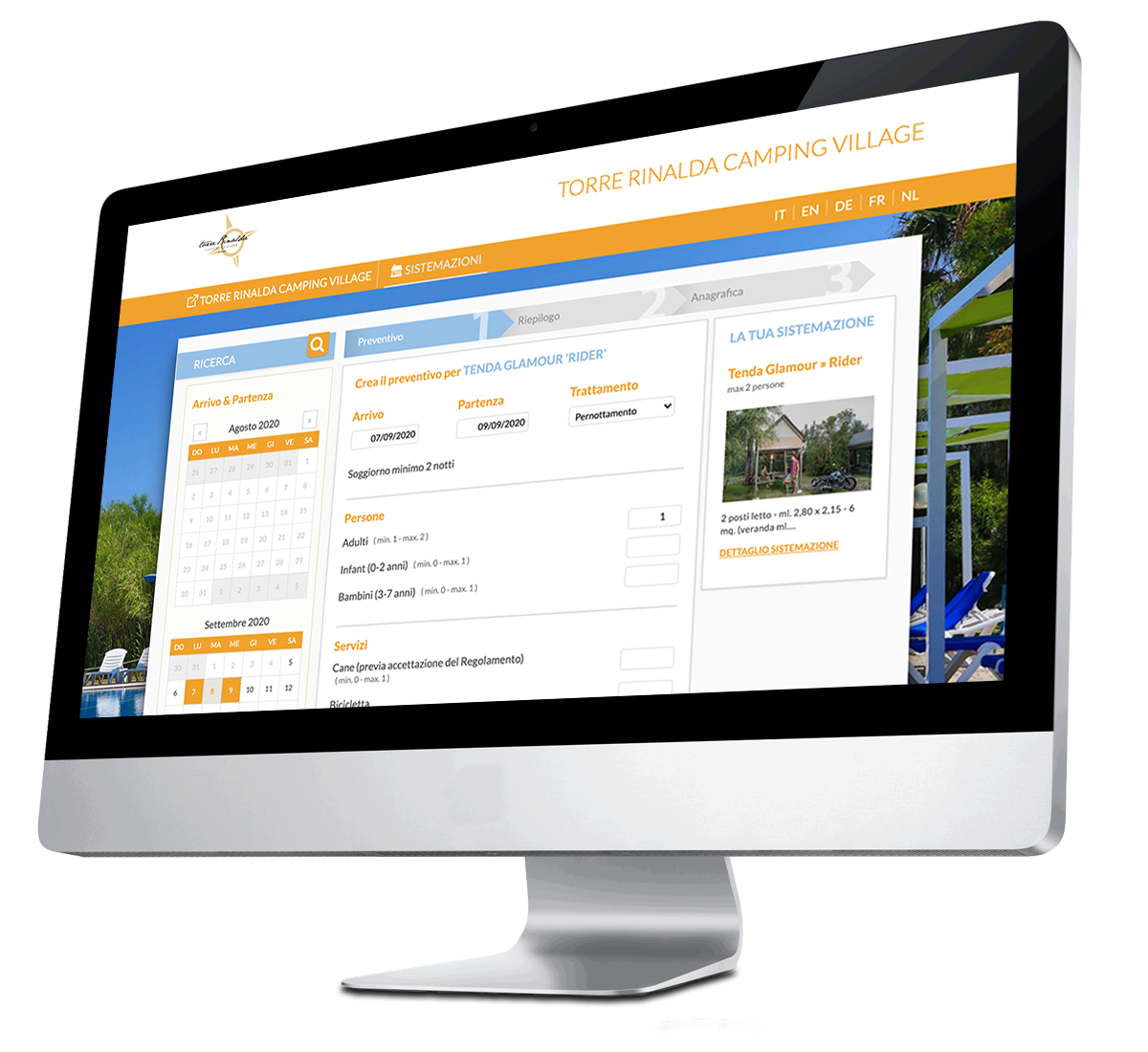 NetBooking è un sistema di booking online proprietario del network turistico Koobcamp. È ormai vecchiotto, ha quasi 10 anni, ed è tempo di svecchiare il layout.
Ma si sa, mettere mano a un progetto di questo calibro non è mai semplice… Le modifiche che ho potuto effettuare lato Front-End sono state solo Una parte di quelle che avrei voluto, ma il risultato è comunque apprezzabile. A colpi di HTML e CSS ho modo coloro, gradienti, font, spacciatore, posizionamenti e introdotto il Flex là dove possibile per rendere finalmente responsive il booking.
Nonostante non abbia potuto sistemarel la UX sono soddisfatta del risultato, soprattutto per quanto complicato è stato metter mano su un html vecchio di dieci anni!
The KoobCamp tourist network has a proprietary booking system, designed for the specific needs of campsites and villages. The booking is about ten years old and the graphics are therefore dated.
In this project my task was to update the graphics, making them as modern, efficient and responsive as possible, but limited to only modifying html and css. It was therefore not possible to introduce important improvements to UX, as the disruption of code or behavior would have required a long time and resources not currently available.
So I changed the components in order to be responsive where possible; changed fonts for a better readability (and eliminated Cufont); improved the rendering of logos and images (they were grainy and in small format); changed the icons and changed the file format from PNG / GIF to SVG for better definition; used graphic components such as shapes and colors for a better focus on the most important elements.
The work was long and difficult, but the result is a more elegant, light and clear booking.