ANNO
2016
CLIENTE
Italia, Veneto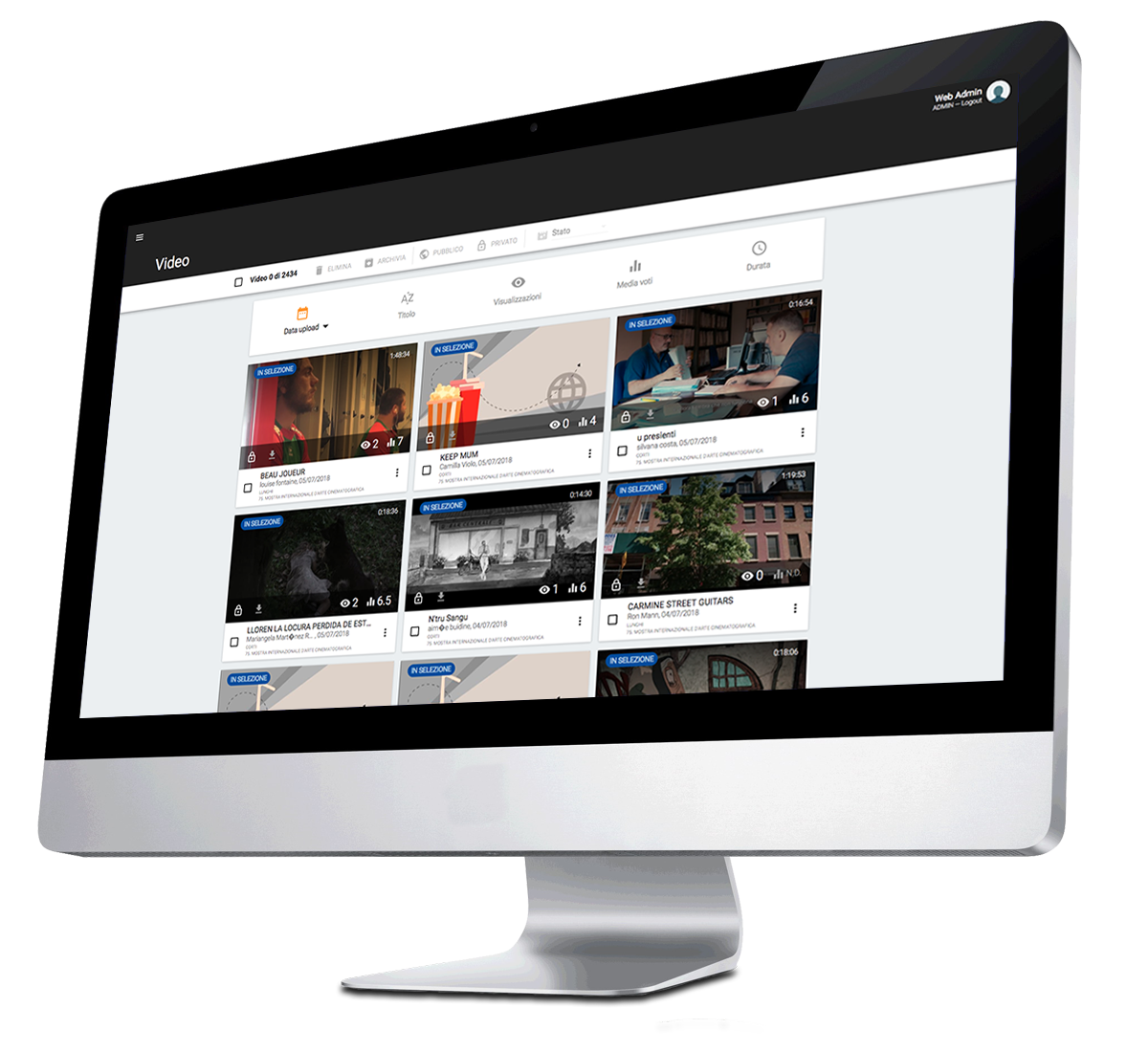 Utilizzato da diversi Film Festival, inclusi i prestigiosi Biennale di Venezia e il Torino Film Festival, VIS è una web app di video streaming proprietaria della web agency Creatiweb.
La piattaforma prevede diverse tipologie di utenza, dal semplice Uploader al Reviewer all'Amministratore, e consente l'upload, il commento, la recensione e la relativa gestione dei video.
È stato il mio progetto di Web Design in Creatiweb: mi sono occupata dello studio interfaccia e design del back-end e ho montato in React / less alcuni semplici componenti dumb.
Used by several Film Festivals, including the famous Biennale di Venezia and the Torino Film Festival, VIS is a proprietary Video Streaming system of CreatiWeb.
It allows uploading, management and review of videos by certain categories of users.
It was my first project in CreatiWeb and, as Web Designer, I designed the back-end graphics and assembled simple dumb components in React.