ANNO
2017
CLIENTE
Italia, Piemonte
DESIGN
Web design
WORDPRESS
Sviluppo WordPress responsive
CSS custom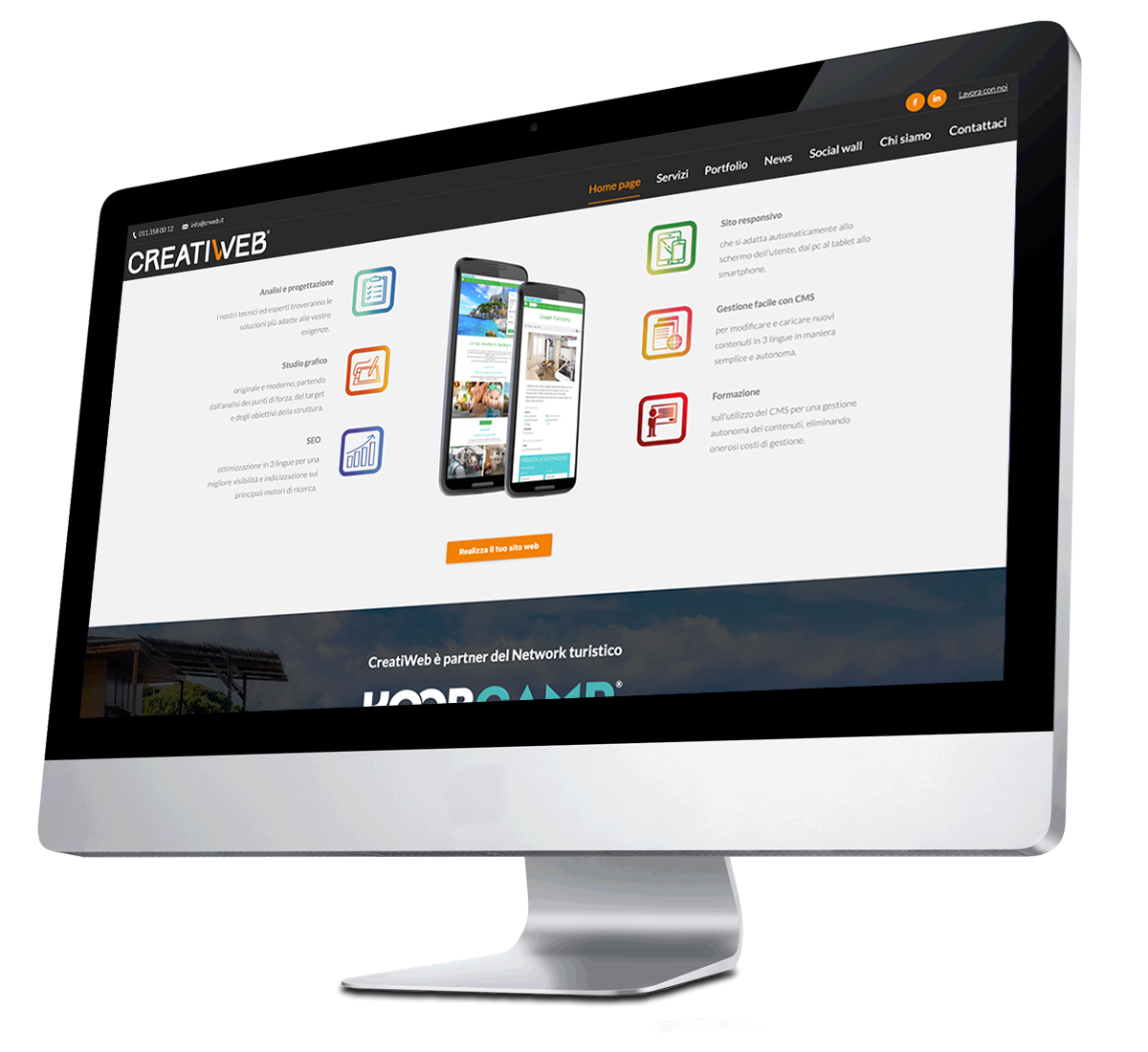 The website of CreatiWeb web agency was created in WordPress to have a simple and intuitive management, in order to be modified by colleagues completely external to the web.
I set the project with my intern-boy, creating the basic pages and explaining how to add and write a custom css and how to set a responsive behavior in Visual Composer.
Then I entrusted him with the creation of the site and the inclusion of the contents, monitoring as Project Supervisor.